Doming is a printed pressure sensitive label with domed shaped clear plastic on top. If the label was round the size of a quarter the rounded clear plastic on the top would measure about 1/4" thick at the highest point in the centre.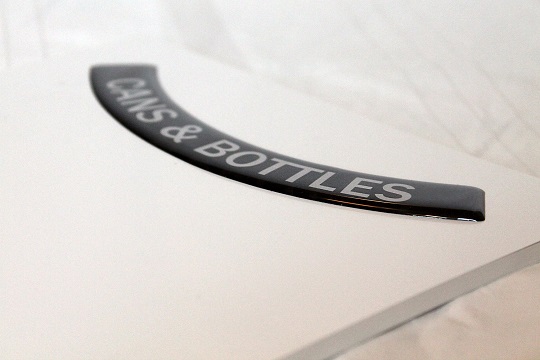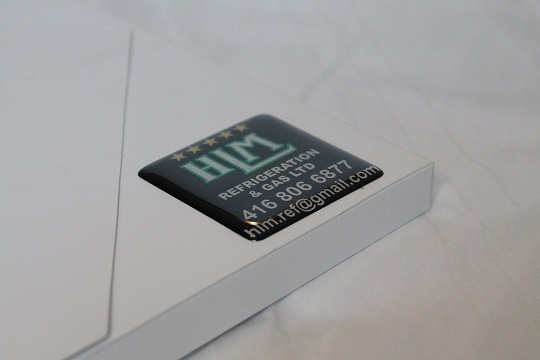 You may see a "domed label" in the middle of the steering wheel in your car or on your car's dashboard. See the following pictures for a better understanding of the what the domes look like.
Please note that we do not manufacture plastic domed labels … we just apply them by the thousands or tens of thousands. We are experienced enough to know who the best suppliers are!
We know who to go to for both long and short runs, for the very fussy jobs, for the highest quality (not all jobs need the highest quality), for the fastest turn-around time and who can work best with unusual label substrates (like vinyl).
You can supply the printed pressure sensitive labels.  We can put you in touch with who we feel is the best supplier or we can handle the whole job for you.  The companies that manufacture the domed labels for the most part don't apply the labels.  The applying is our main skill set.  We know how to specify the labels depending on what surface they are to be applied to.  We also know the pricing and timing for the label application.
We have applied domes to vinyl wrapped boxes, brochures and card and can do whatever your customer needs!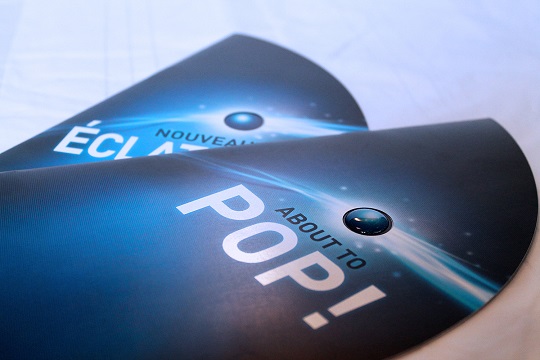 Features
Smooth, soft, rounded
Clear
Can be various shapes such as round, square, oval, rectangular and more
Benefits
Domes add depth and makes the label three dimensional
Plastic, polyurethane "dome" is tough, durable and reflects light
These details add uniqueness to your artwork
They enrich both the logo and the merchandise creating a "Pop" off the surface look that gives it a "WOW" factor that few other graphic effects can!
 Factors to consider
This process is flexible. You can print the labels yourself . . . or have the doming company print them. You could allow us to handle the entire project or have us do the label applying only. There is lots flexibility.