We broke a record lately by producing this huge side sewn book! Look at the range of sizes we can produce.
This week's topic is all about what we can do with Book Sewing. It's amazing how with the range of modern binding methods that good old-fashioned Side Sewing and Saddle Sewing (also referred to as Singer Sewing and Center Sewing) are becoming increasingly popular! There used to be drawbacks to this style of binding, but we've developed techniques to make beautiful, strong books. Did you know that Side Sewn Books are more durable than perfect bound books?
There are many options for Side Sewn and Saddle Sewn Books:
Thick and thin books
Ragged or smooth back cover stitches
Fine thread or thicker, heavier thread
Long, loose threads that extend beyond the book or trimmed short
Specialty folds inside
Huge selection of thread colours, most available on short notice
Both coated and uncoated stocks can be used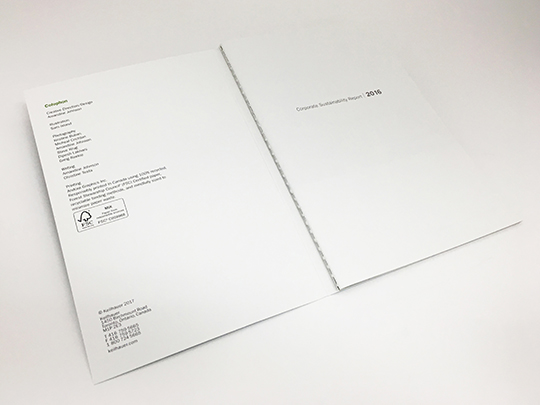 Here are a few extra options for Side Sewn Books:
Run 1, 2 or 3 lines of stitching
Straight or zigzag stitches
Can be used to create folders and envelopes (shown below)
Whether your client has a thin booklet, an extra-large Side Sewing project or wants some custom Saddle Sewing or Side Sewing options, give us a call!