This is a promotional piece that we have made several hundred of. Our name appears nowhere in this book! It is meant to be a sales tool for you.
Picture #1 is the overall view of the front cover. Picture #2 shows some intricate foil stamping that we can do in any colour. In addition there is a deep deboss and black foil lining the edges. Picture #3 is a personalized name which is foil printed. We are able, without dies, to individually "print" 1000's of different names!
Picture #4 shows metal corners. You might notice that both are different. We are showing styles because there are over 1000 different kinds of metal corners!… different colours, sizes, finishes, shapes…! Picture # 5 shows the "end paper". Years ago, almost all endpapers were white. We are now seeing the majority to be coloured or printed etc. Picture #6 show "step-cutting and "face cutting", that we complete AFTER the book is bound!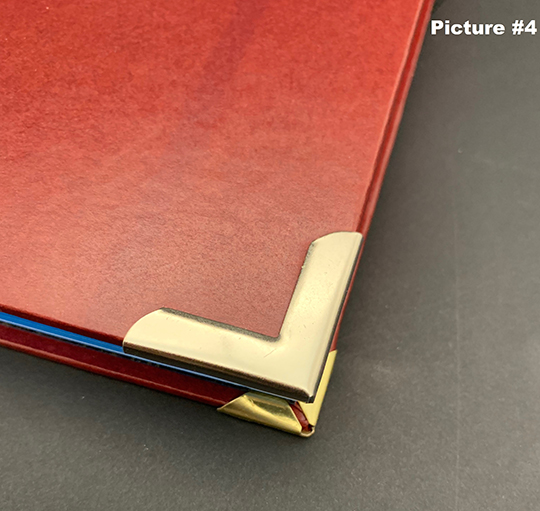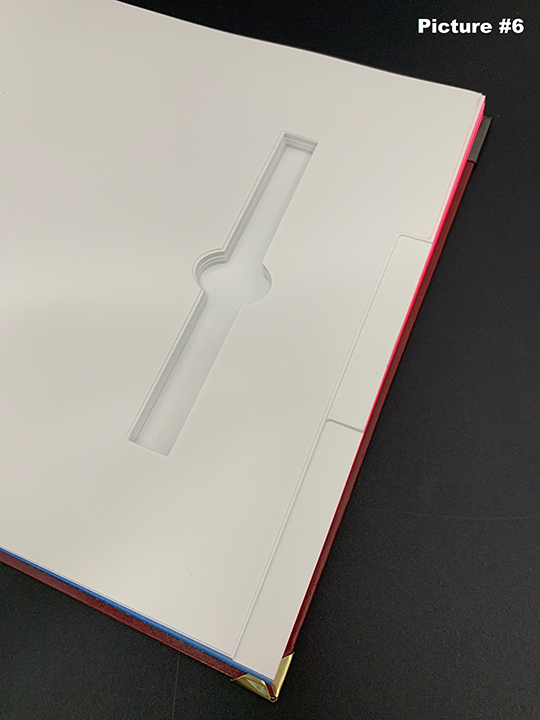 Picture # 7 shows "patterned" foil gilding which we produced with standard foil. Picture # 8 shows die-cutting through the front cover. Picture #9 shows die-cutting for a pen holder.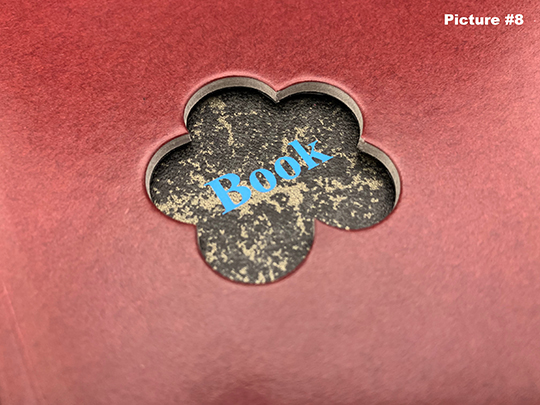 Picture # 10 shows ribbons that we print inhouse. Ribbons come in 100's of colours, widths and textures. Picture #11 shows a large hole that we "drilled" through all the pages. Every time the reader turns a page, they see the same message printed on the inside back cover. Picture #12 show smyth thread sewing which is very standard in the book binding world, but……these threads are coloured!
Picture #13 shows one of 100's of different styles of elastics. Picture #14 shows book staining. We have the ability to apply two different colours and have the colours meet at a sharp corner. Picture #15 shows a coloured cloth strip, which is called a "headband". They come in 100's of colours, some in two or three colours.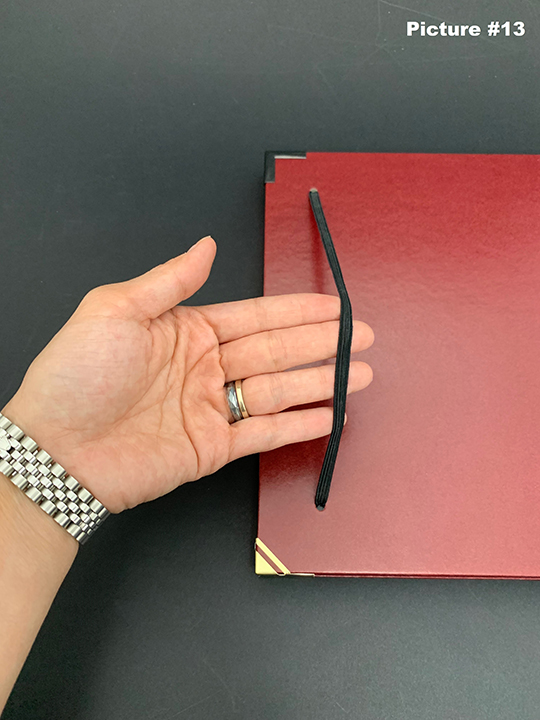 If you need books case bound……please call……we can help. If you need ideas……please ask. If you want me to send you one of these books, please ask and I'll send you one!