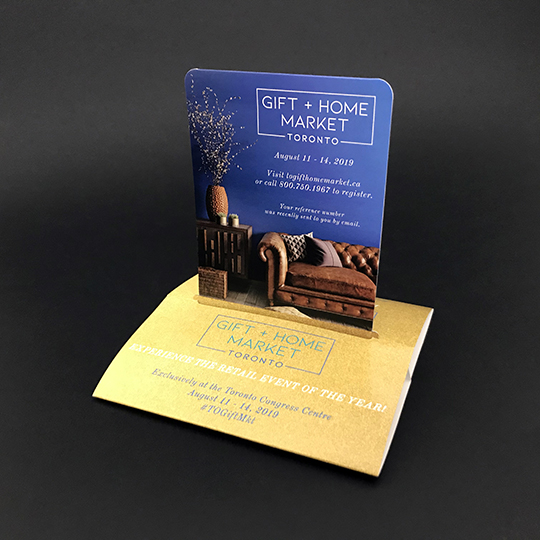 You've probably seen a Popup Stand on a restaurant table or at a checkout counter. We produce Popup Stands completely automatically! You're not limited by size, since our machines can handle a range of sizes from 2" x 2" up to 12" x 14". Small Popup Stands require lighter stocks (6pt to 10pt), while large Popup Stands require heavier stock (12pt to 14pt)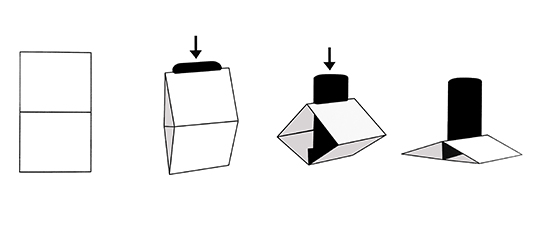 Popup Stands are shipped flat to the user and are very durable. To place on a table or counter, the user simply holds both sides and pushes down to lock the base. Standup Folders can be re-flattened instantly for storage. Some Popup Stand designs can be mailed without an envelope.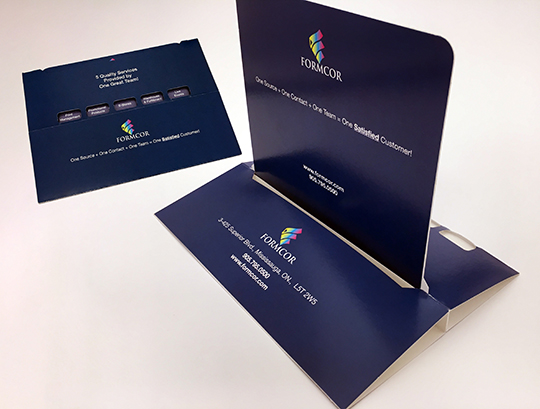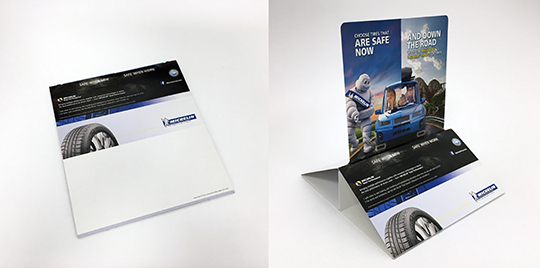 Popup Stands are relatively cost-effective compared to plastic and metal stands. The patent for this piece is expired and the name is not trademarked.