The unique boxes featured in this email are called Twirl Top Boxes. While we did not produce this particular box, we can produce a range of sizes, from tiny to very large. The largest sheet we can diecut on our 4 – 40" automatic diecutters is 30" x 56". Our jobs can also be produced quickly, with our diecutters producing 7,000 sheets per hour.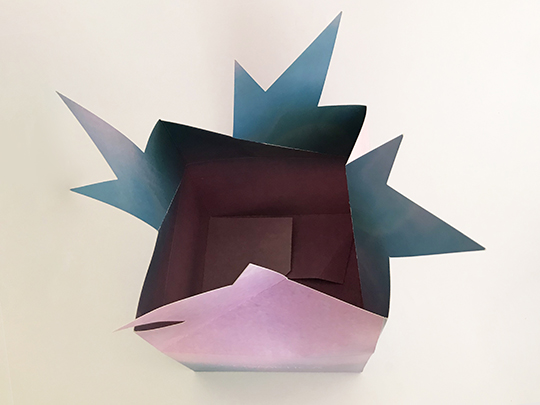 After diecutting a Twirl Top Box, the diecut paper is then folded and glued in one pass automatically on one of our 5 box gluers. Depending on the size of the box, the stock weight needs to be up to 12pt. The smaller Twirl Top Box featured is a lighter stock and the larger box is a much heavier stock.
To open the box, the user simply pushes the box from both sides and the box pops into shape automatically! The Hymes (lock-bottom) bottom is sturdy because it is glued and can be re-flattened if desired. These boxes can be shipped flat, saving on shipping and can then be filled afterwards by the client.