Paste/glue binding is a binding style done on small booklets. Unlike wire saddle stitching, paste/glue binding uses glue instead of wire stitches (staples). Books that are paste/glue bound lie flatter than saddle stitched books.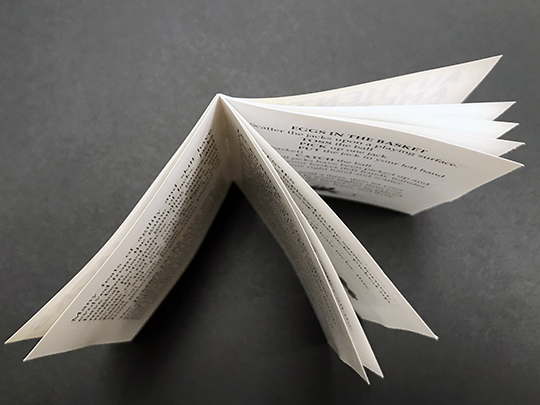 Paste/glue binding is more environmentally friendly than saddle stitching because the booklet does not have to be disassembled to be recycled.
Unlike saddle stitched binding, paste/glue binding works very well with PMC/high die cutting. The pressure of the PMC/high die pops the stitches so using glue is a better choice. In fact, I've actually seen some stitches fly several feet when attempting to PMC a saddle stitched book!
Our machines can paste/glue bind books up to 32 pages and accommodate sheet sizes up to 44" x 76". We can also in one pass do operations like add a final soft fold and/or add 1, 2 or 3 clip/wafer seals