We find that we are producing books and boxes with a wider range of materials.  In no particular order of frequency the following pictures display unusual, durable, effective and creative ways to use unusual materials.
Picture #1 is a "Sheeted cork."  It can be a flat "cover" sheet as pictured or as pictured in #8.  Cork can be made into a box.  Picture #10 shows how cork can be die-cut and sewn.  Picture #11 show cork that has been folded as a cover.
"Hand made paper" (Seeded paper) as shown in picture #2 can be wrapped to produce a case or a cover.  The centre of this piece has been "debossed" with a label glued into the recessed hole.
"Plexiglass" is shown in picture #4 which shows a box with glass and metal "riveted" to the front.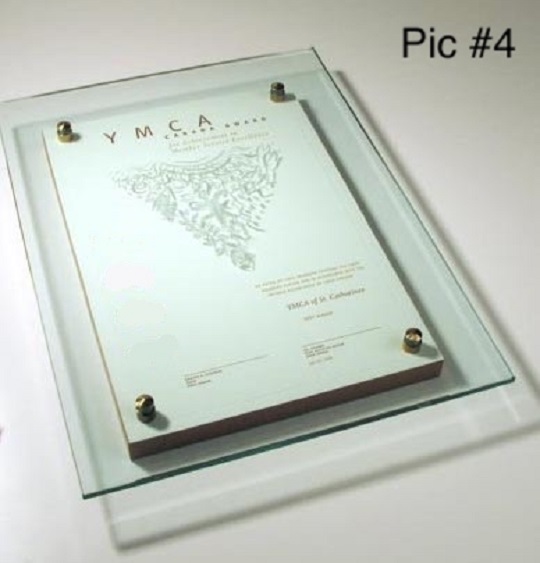 A "piano-hinge" is presented in picture #5.  The piano-hinge comes in black, silver (commonest) and gold colours, lengths up to two feet and various capacities.
"Acrylic" shown in picture #3 comes in different sizes, various thicknesses and the surfaces can have a shiny or dull finish.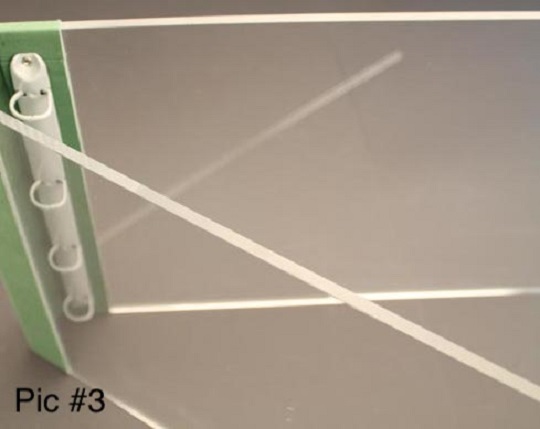 "Plywood" in picture #5, 6A and 6B shows various thickness that can be applied to form a cover of a book.  We can "round" the corners of the plywood, deboss, foil stamp or "etch" the covers.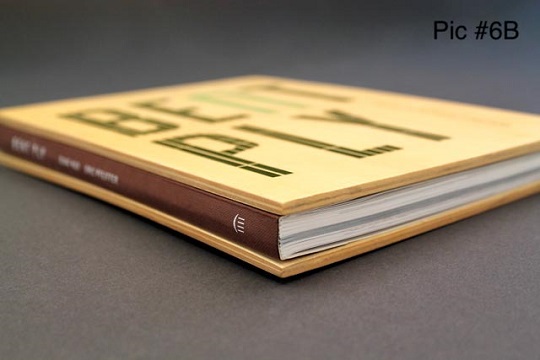 "Veneer" is shown in picture #7 as with plywood we can perform the same applications.
"Aluminum" has been applied to books. See picture #9
"Pig skin" is a great material for binding books.  Pig skin is cheaper than cowhide.  We have a machine to skiver the four edges of the trimmed leather before we make the cases.
"Linticular plated sheets" are mounted to book covers. See picture #14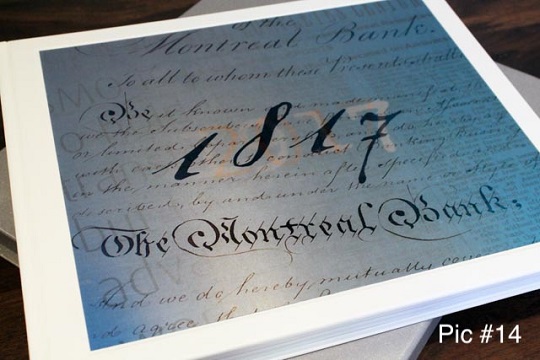 "Leather" is easy for us to deboss, emboss, foil stamp or hub. See picture #15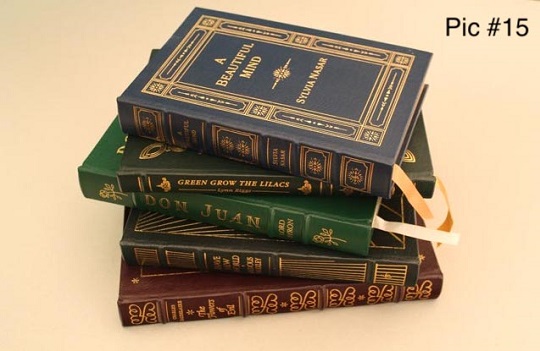 "Cloth" comes in 100's of colours, scores of finishes, textures and quality.  Cloth by far the commonest material we use.