We now offer Pillow Folding, which is folding on extra-light pharmaceutical stock. We have 7 miniature folding machines and have one of the largest miniature folding capacities in Canada and the United States!
The pharmaceutical inserts I feature in this video are not very small, but they are printed on extremely light 30lb stock. The result is a very thick and fluffy insert with many, many folds. Pillow Folding these fluffy pharmaceutical inserts requires specialized innovations on our folding machines, some of which were acquired from Rickard Bindery in Chicago, IL. We can also automatically wafer/clip seal shut pharmaceutical inserts.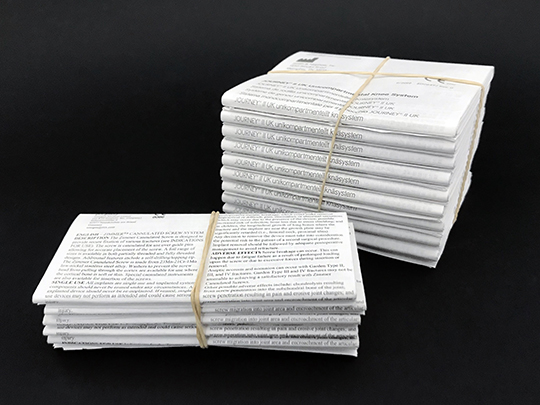 If you need pharmaceutical folding on very lightweight stock, give us a call!
For a quote or more information, please select an email address listed below:
Quotes at quotes@sgfteam.ca
Email us at norm@sgfteam.ca
Visit our website at www.sgfteam.ca
Phone me, Norm (416) 701-0111 extension 307 or cell (416)-895-9355
Need a sample? Just e-mail us at norm@sgfteam.ca!
USA CUSTOMERS
When you receive an estimate from us, our price includes two-way shipping (dock-to-dock). Our shipping team handles all:
Trucking & Expediting
Carrier communication & Border paperwork
Customs charges & Brokerage fees
Our production time includes two-way shipping