What use Mylar tabs?
Why, you ask, is Norm talking about Mylar tabs? Aren't they old school? In with buggy whips and VHS?
No! A picture is really worth a thousand words!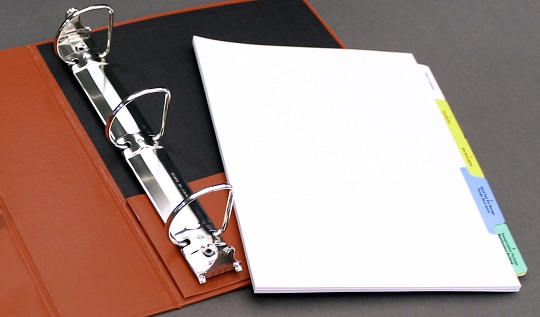 The use of Mylar tabs has probably dropped 95% in the past few years. Why? Simply because of the internet—there's less paper printing and because of that, a decreased need for tabs.
So, is there anything new in Mylar tabs? For sure. Look at the shapes we can make below.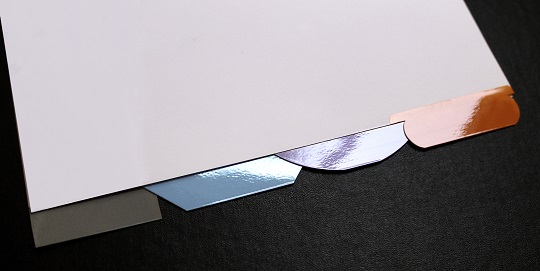 Mylar tabs aren't just your A-Z or 1-50 anymore. Historically, Mylar tabs always had two rounded shoulders and always the same radius for each tab.
Now, we produce different shapes of tabs and many variations.
Features
18 colours of actual Mylar but more colours are possible by printing the tab area
4 standard widths for normal, double-shouldered tabs: 1/4"; 3/8"; 1/2"; and 5/8"
Height of regular tabs and our custom shapes can be from 3/4" to 10"!
Mylar finish is shiny, not matte
Benefits
You can expand the range of colours by printing the tab area in your preferred colour and then using clear Mylar!
Extremely durable
Add value to any looseleaf product, including ring binders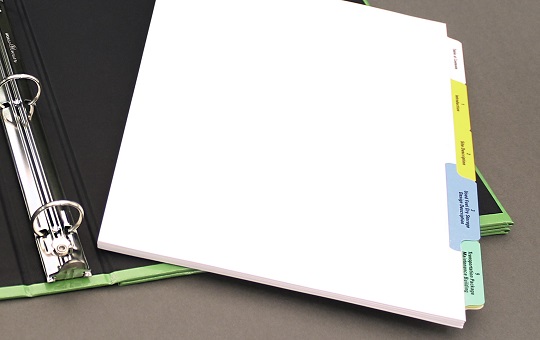 Factors to consider
Stock must be at least 6pt
Tell us in advance whether you want Mylar tab to be drilled – this reduces your cost
Round-hole drilling should be done when the tabs are collated into a set of sheets.
Tabs can be spiral wire or wire-o punched
While the use of Mylar tabs has declined but there is still a place for them. Designers simply don't promote them because out-of-sight means out-of-mind!