What are Exposed Board Covers on casebound books? They are covers on a casebound/hard back book that are not wrapped with cloth, leather or lithowrap but are left exposed as plain board. These books are the same as regular case bound/hard back books in that they are Smythe sewn, have end-papers and possible extras like headbands, ribbon book marks, gilded edges and metal corners. Some Exposed Board Covers have foil stamping on the cover.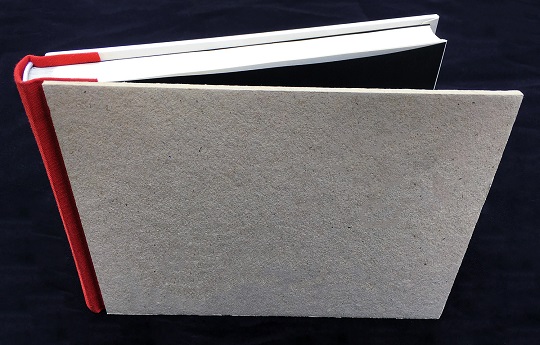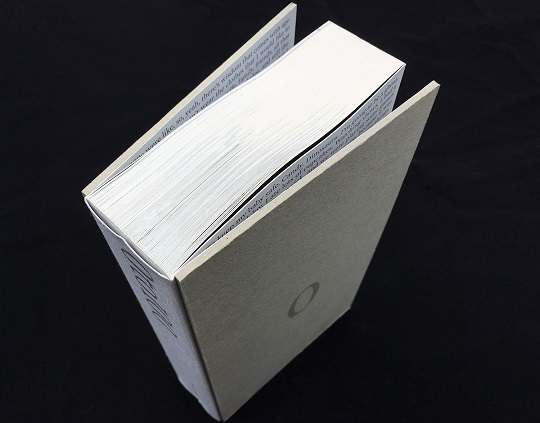 As several of the images show, books with Exposed Board Covers can have rounded corners at the face edge. Some have the spine and a portion of the covers cloth taped. Most of the jobs we do with Exposed Board Covers small quantities and come directly from a graphic designer.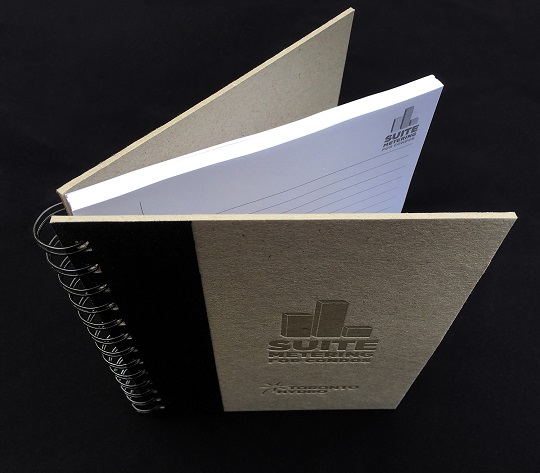 Everyone has their own taste, but I really like this book style. The Exposed Board Covers completely differentiate the book from the hordes of title that have traditional wrapped covers.
Features
Grey, beige, dark brown or black coloured chipboard
Can be smooth or somewhat rough to the touch
Benefits
Durable
The recycled board is perceived as environmentally friendly
Recycles more effectively than casebound books with wrapped covers
Factor to Consider
 Having an Exposed Board Cover reduces the area available for graphics (this is a factor for all types of wrapped covers)